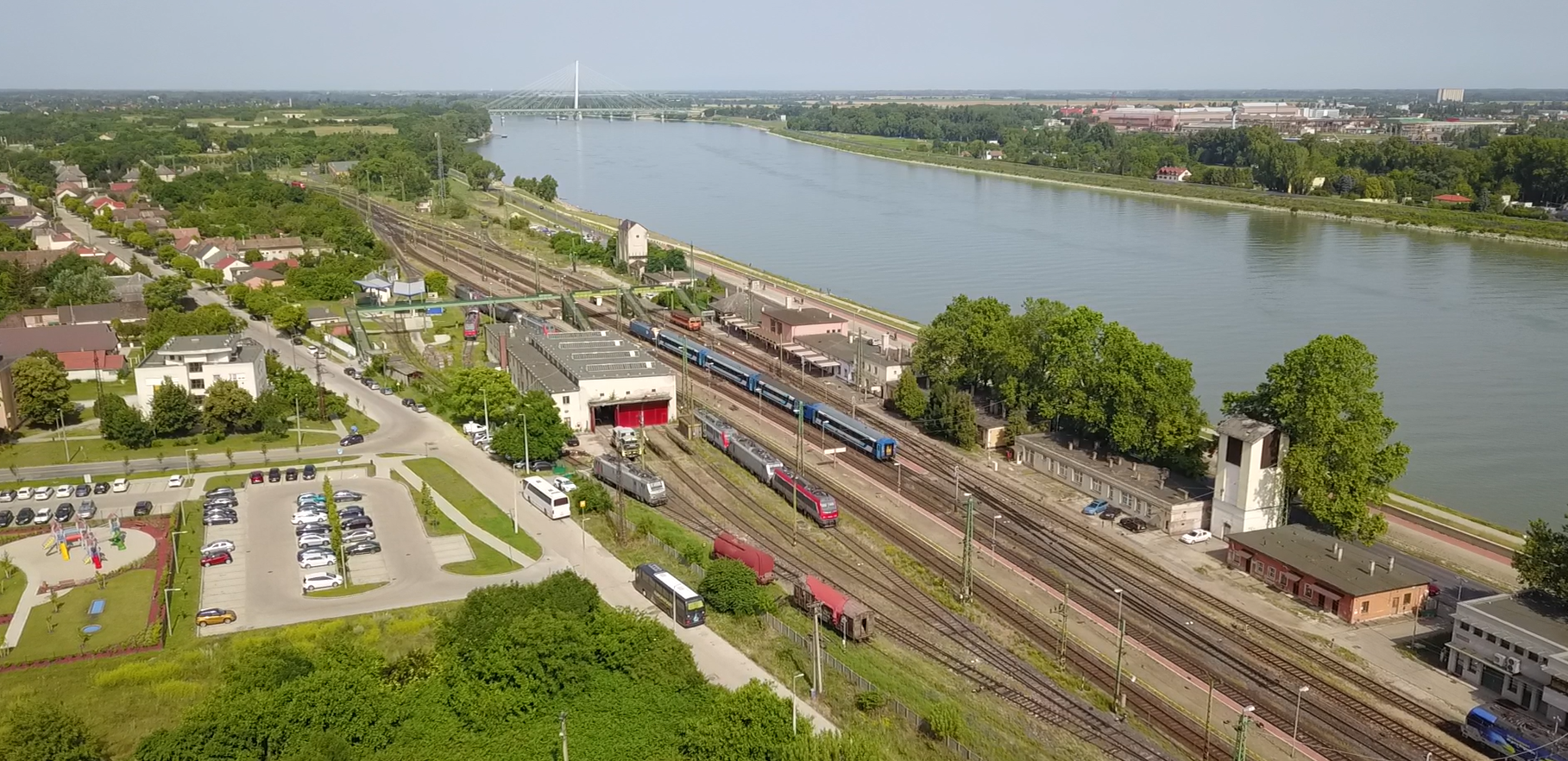 A year of growth at our Komárom workshop
Since opening in October 2022, our workshop in Komárom, Hungary has already made a significant impact. Employee numbers have grown 50% and customer feedback has been extremely positive. While the main focus is to carry out preventive maintenance on our vehicles, the team also has expertise in corrective work and post-accident repairs.
Located along a major freight route between Vienna and Budapest, the Komárom workshop is ideally positioned to serve our central European customers in Hungary, Slovakia, the Czech Republic, Croatia and Romania.
The premises were built in 1905 as a steam locomotive workshop, and since moving in, the team has gradually developed the 1,500m2 space into a state-of-the-art workplace. "We now have around 50 specialist measurement tools," explains Ferenc Csizmadia, Operations Manager, for the Maintenance & Services activities, "including laser and mechanical systems, plus a newly-installed lifting jack."
The team itself has grown quickly, and is now made up of 11 service technicians, a technical support engineer and 3 material managers. In addition, 3 planners work from Budapest, coordinating with customers to schedule their maintenance work in Komárom.
Prioritising prevention
"About 90 to 95% of what we do is preventive," says Ferenc Csizmadia. Preventive work consists of carrying out routine checks on a locomotive after a certain number of kilometres or a given time period. Each check requires the team to follow a specific protocol, measuring and correcting different parameters, such as the oil level or the brake function. While some tests can be completed in 30 minutes, others require several hours for a single technician.
Corrective work focuses on fixing an anomaly detected inside the vehicle. "Because so many subsystems communicate with each other in a locomotive, it can be a challenge to diagnose the problem," explains Ferenc Csizmadia. "We need to analyse and understand the data – and it can sometimes take up to a week to resolve the issue." For the majority of corrective work, the locomotive is sent to the workshop – but, for simpler repairs, a team may be dispatched to the customer's site.
The final type of work undertaken at Komárom is repairs after an accident. This covers any damage due to external causes, such as an animal hitting the vehicle. While the source of the problem is often diagnosed quickly, it can take a while for replacement parts to be delivered.
First successes
In its first year, the workshop has already helped to increase customer satisfaction in the region.
We've had some excellent feedback, and we've noticed that customer meetings are now often much shorter, because we've shown we can meet their needs and they trust us.
He gives the example of a customer who was unable to fix their two locomotives themselves. "We managed to identify the problem and correct the issue within two days," he says. "They were really impressed!"
Looking ahead, a new revenue stream will be created by renting out free space in the workshop to third parties, including 3 tracks with specialist equipment. The aim is to continue strengthening the workshop's technology and the team's technical expertise to provide extra services and continue increasing customer satisfaction.