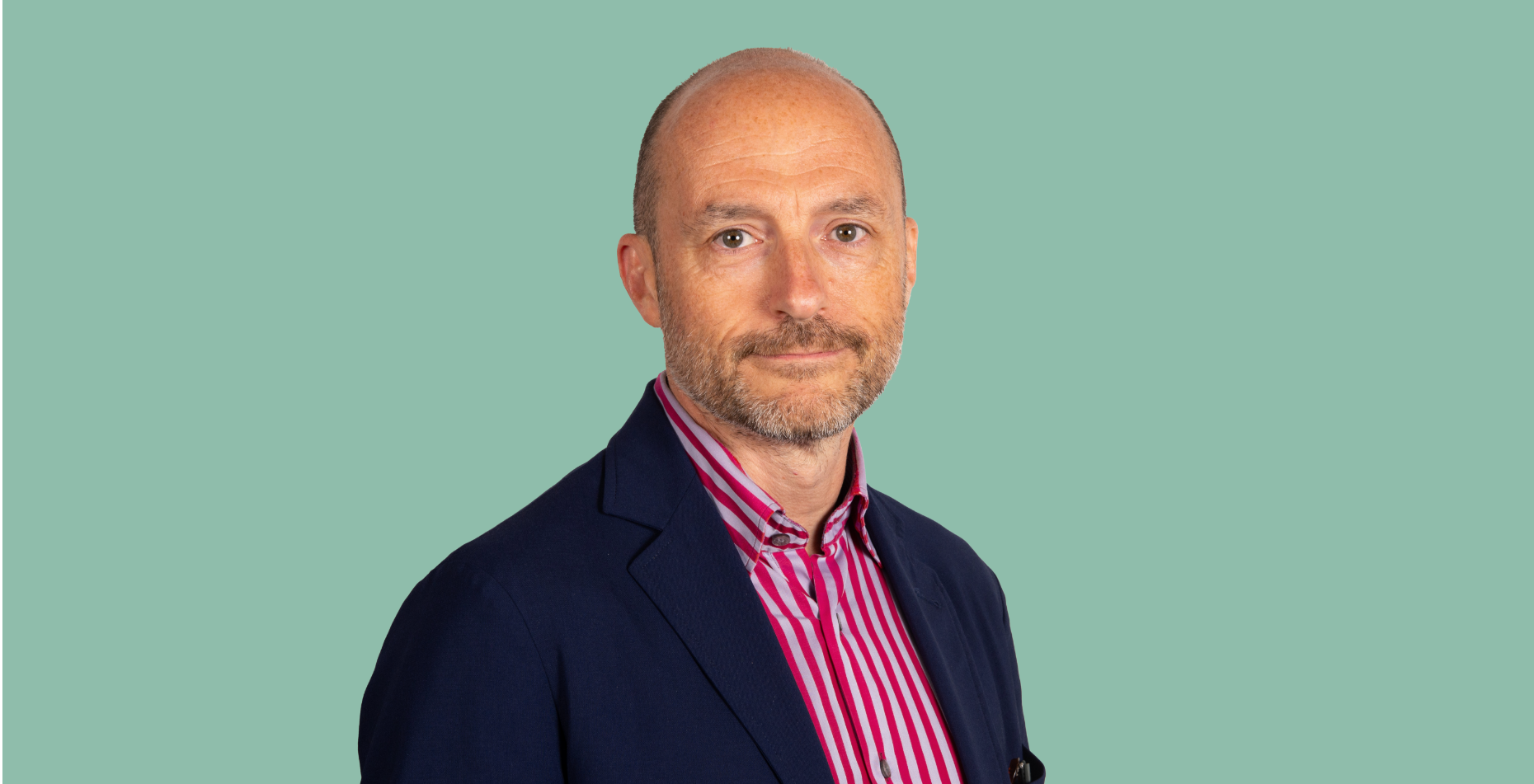 Interviewing Renato De Lussu, Akiem's Chief Finance Officer, a key member of the team driving Akiem's growth. He strongly identifies with the mixture of daring, method and professionalism that Akiem stands for.
You joined Akiem in 2017. What first attracted you to the role?
After studying management and finance at the HEC business school in Paris, I worked for several major groups in a range of different industries: construction materials, media and cosmetics. I then spent a long time (12 years!) working for Avis Budget, the vehicle rental and leasing specialist. During interviews for the role of Akiem's chief finance officer, I was immediately won over by the entrepreneurial attitude of everybody involved in the selection process. Akiem is a company that offers its employees a great deal of freedom of action, but it is also focused on succeeding in major ventures by treating difficulties as challenges to tackle, not as impossible obstacles. Clearly, the idea of joining a fast-growing business working in an industry with outstanding development prospects was also something that appealed to me strongly!
Can you tell us a little about the work done by you and your team?
Akiem's finance department has a very wide range of responsibilities. We're in charge of accounting, financial control, analysing and financing the group's projects, financial reporting, developing business intelligence tools and so on, as well as the legal side. These are predominantly technical specialties whose activities support every area of the group's activities. They are invaluable resources that help drive Akiem's growth. I'm thinking particularly about the requirement for financial discipline, something that becomes a must-have when, like us, you have to look after a three-billion euro balance sheet. Another major part of our work involves providing our shareholder with the detailed information it requires about the group's financial position and the development of its ESG performance.
What changes are you seeing in the finance department's challenges and practices?
So much has changed in the past few years. Covid accelerated the shift to working from home and it also meant we had to reassure our banking partners, proving to them that Akiem was built on solid foundations and had the resources to continue its business without any problems. More recently, inflation, the consequences of the war in Ukraine and rising interest rates have combined to transform our economic and financial environment.
How are we dealing with these challenges? By introducing inflation-proof clauses into contracts, supporting our salespeople to renegotiate contracts, planning ahead as much as possible for rises in the cost of finance, and by providing help with financial control to a few customers that are facing difficulties. Working with Akiem's teams we have also taken steps to strengthen our know-your-customer and know-your-partner processes to ramp up our protection against financial risks and fraud.
What are your upcoming challenges?
The challenge for the coming months and years is to support Akiem's momentum. This applies to its industrial activities, with construction at Ostricourt and expansion at Krefeld. But it also applies to the strategy for growing our fleet: we are moving forward with several rolling stock acquisition programmes to support the growth that rail operators, our customers and potential customers, are seeing across international logistics corridors. And it also applies to our ambitions for growing our passenger transport activities, with several passenger transport projects already in progress in Germany. Lastly, we are hard at work with our financial partners preparing for the coming energy transition. These are the prospects that make the finance professions so fascinating, because at Akiem these professions are all closely involved in planning for the future of the business.
Akiem is a company that offers its employees a great deal of freedom of action